Animal Success Stories
PAWS of Hertford County has adopted out or placed more than 4000 animals since August 2006. Our animals are in good homes all over northeastern North Carolina, west to Raleigh, southeast to New Bern, and as far north as Virginia, Maryland and even New Jersey. We are thrilled to receive updates and pictures from the families of these wonderful cats and dogs. If you would like your new PAWS family member to be posted on our website, please send to pawsofhertfordcounty@yahoo.com.
Click a letter to find an animal or
view all
.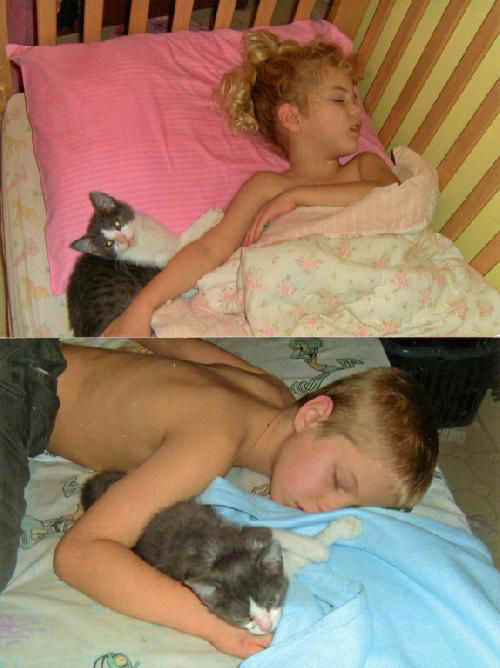 Christmas Kitty
"Dear PAWS, We adopted a sweet little kitten last year, just before Christmas. We named her Christmas Kitty. As you can see, Kitty loved us right away. It didn't take her long to win the affection of our Cairn Terrier, Toto, either. They nap together and groom each other every day. We just wanted to let you know that we love Kitty very much. Thank you for giving her to us!" Love, The Levesque Family Conway, NC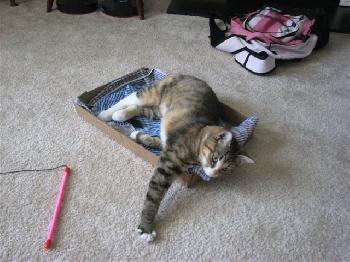 Cuddles, now Purrl
"Cuddles, now known as Purrl, is leading the good life with a young couple in Cary, NC. Most definitely a girly girl, Purrl loves to snuggle with her new mom, help dad with homework, and chase any bugs she might see outside the window. Purrl is most definitely in her forever home where she is loved and wanted. THANKS PAWS FOR A WONDERFUL ADDITION TO OUR FAMILY!!!"
Click a letter to find an animal or
view all
.